Mary Quant
This is one of my faves along with the 90s. It was such a change from the 1950s as British pop culture took over. This is the decade when teenagers took over and created their own looks. Also designer Mary Quant who was credited for the creation mini skirts and hot pants. Although some may argue that it wasn't her.
The mod fashion movement threw away the pale colours of 1950s and replaced them with bright skirts, PVC dresses, floral hippy patterns and gogo boots. False eyelashes were also brought to fame as women and girls wanted to their eyes to look wider and brighter like Twiggy's. It was seen more as luxury though and only those with filled pockets had access to them.
Fashion was also influenced by style icon, U.S First Lady Jackie Kennedy who wore pillbox hats, clean suits and Oleg Cassini's items.
The Face of '66
Twiggy became the face of 1966 at the age of 16, she was internationally known as the first supermodel. Her underdeveloped boyish figure and big blue eyes, I think is what lead her to success and to be a fashion icon. An idol towards teenage girls as she brought out the best of the horrors of adolescence. Twiggy herself spoke out against really thin models and said that her own build was natural - "I was very skinny, but that was just me natural build. I always ate sensibly - being thin was in my genes." She retired in 1970 after four years of modelling.
Flower Power
Of course the 1960s is also known for its hippie trend. The mad colours and patterns were seen all over the show in the late '60s. I'm not the biggest fan of this trend. I think that there is too much going on. Tie-dye shirts, floral print maxi dresses, psychedelic and paisley patterns were the way forward. It is said to be the youths' way to showing "anything goes."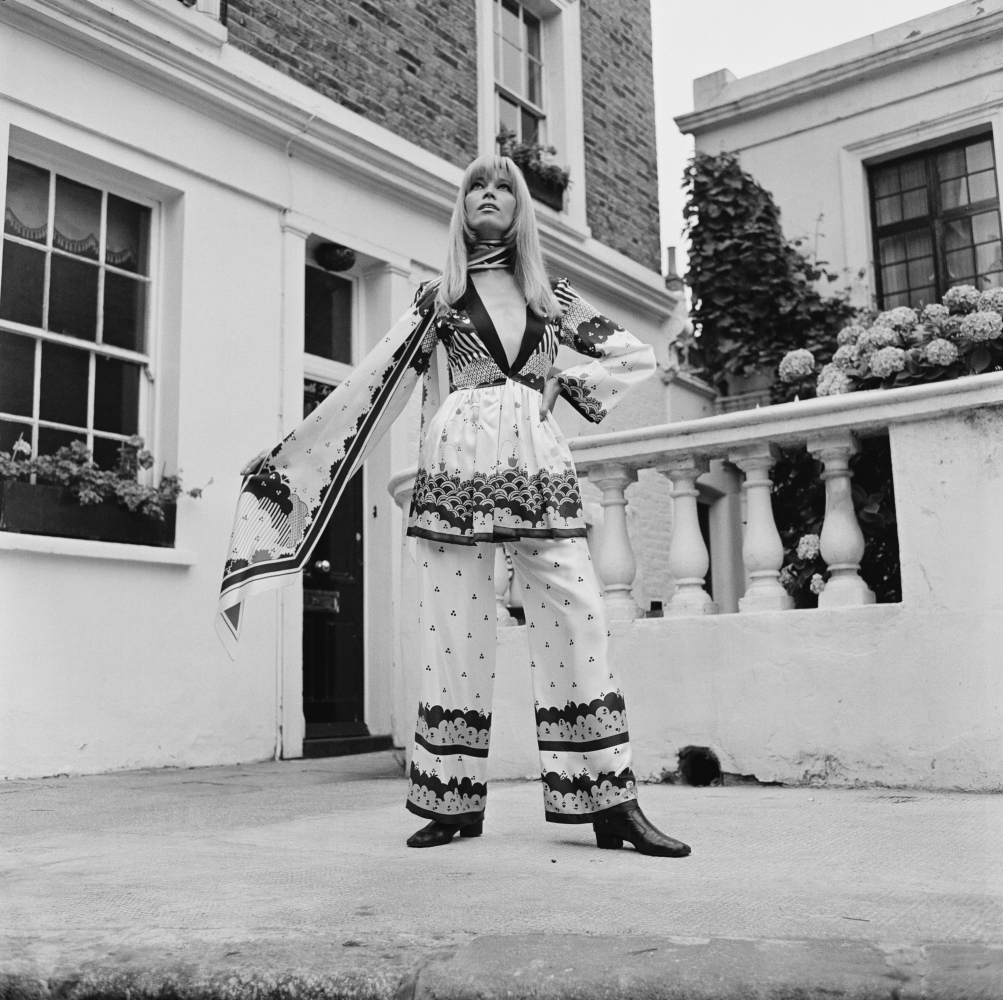 Model Amanda Lear wearing a outfit by Ossie Clark,
taken in 1968.
Twiggy
*I don't own any of the pictures above.